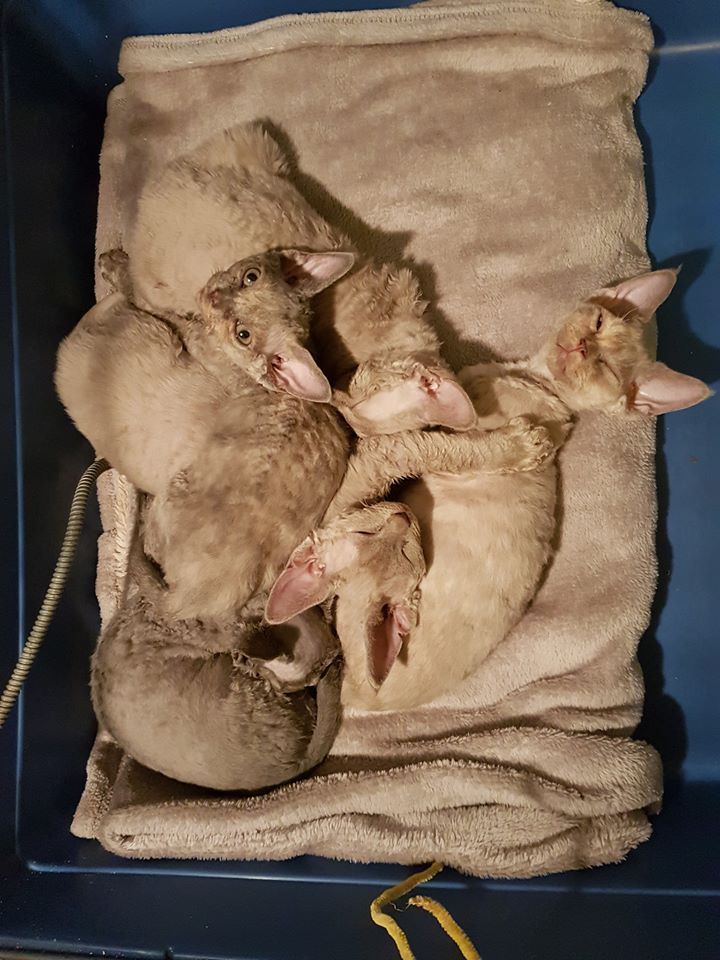 Available Kittens - Updated 27th January 2018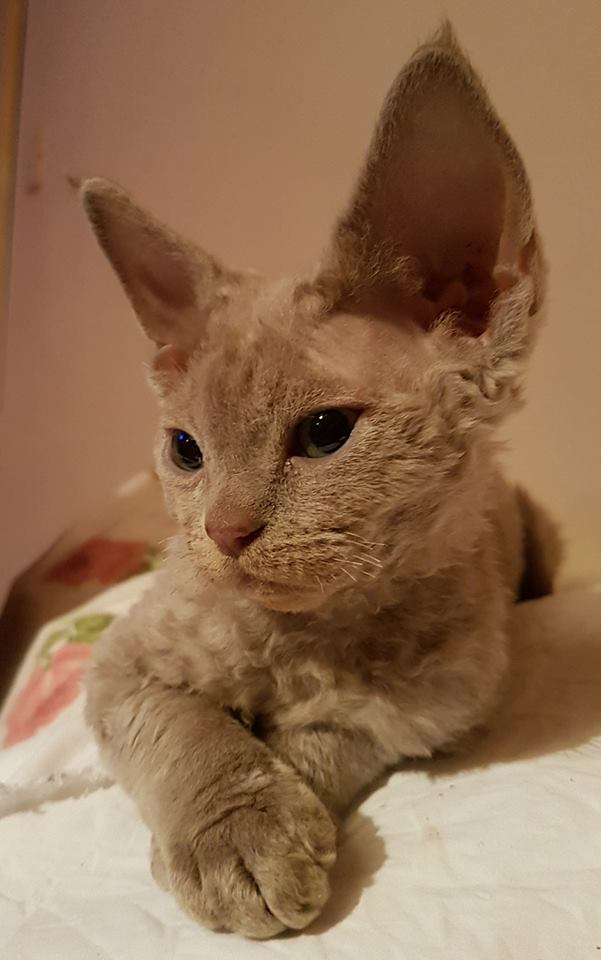 We have 5 lovely kittens, born in November 2017. The sire is Champion Nobilero Hector Barbarossa (Hector) and the mother is Grizabella Venus Hearttrap (Lollipop).
We are now taking enquiries for our current litter. Please be aware we will ask lots of questions because we want to be confident we are choosing great homes for our kittens. We are not looking for specific 'right' answers, we just want to get a feel for your lifestyle and expectations to help us understand what kind of kitten would fit in well. We expect to answer lots of questions from you too :)
Homes that want two kittens or already have cats are given priority. It is very unusual for us to place a single kitten in a home with no other cats. This is not because we want to pressure you into taking two kittens instead of one, but because a lonely, miserable Devon Rex kitten is a handful and a nuisance for the new owner and is likely to be returned. The whole experience is upsetting for us, the owners and most importantly, the kitten. We want homing a kitten to be a good experience for everyone and so we pick homes that we know are most likely to work out well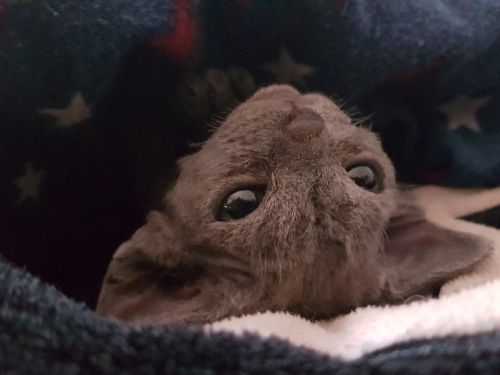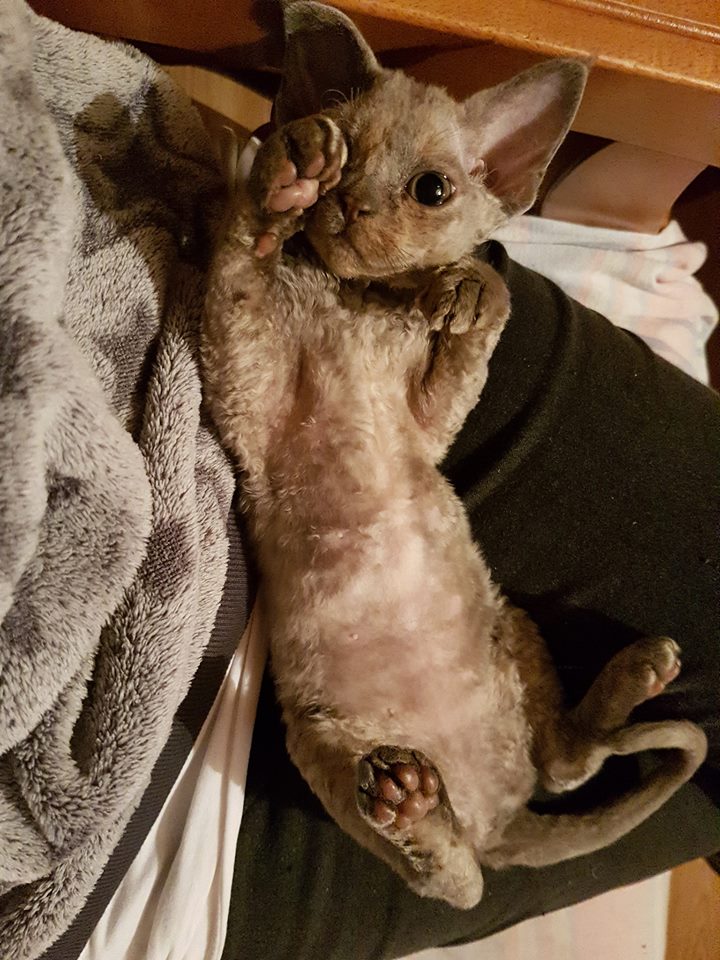 The kittens will be here at least another month to 6 weeks. This is the time need for second vaccinations, microchipping and neutering before homing. Things are normally straightforward for the boy kittens. Spaying a female kitten may involve a slightly longer recovery time or an extra couple of weeks before my vet decides they are ready for the op. This is the vet's call not ours and sometimes female kittens have needed to stay here longer than their brothers because of this.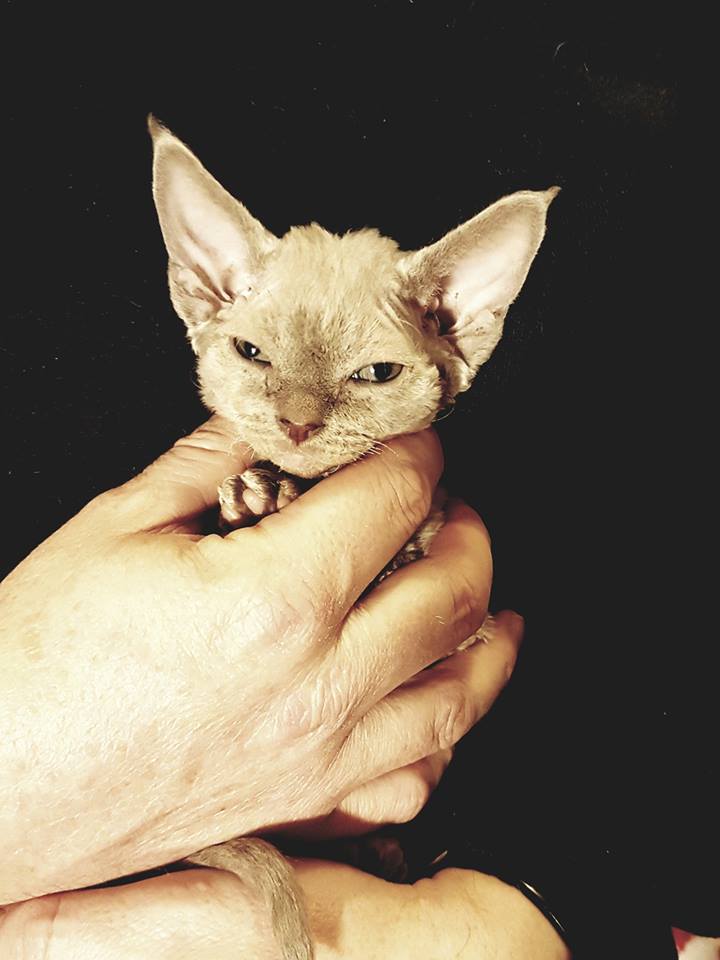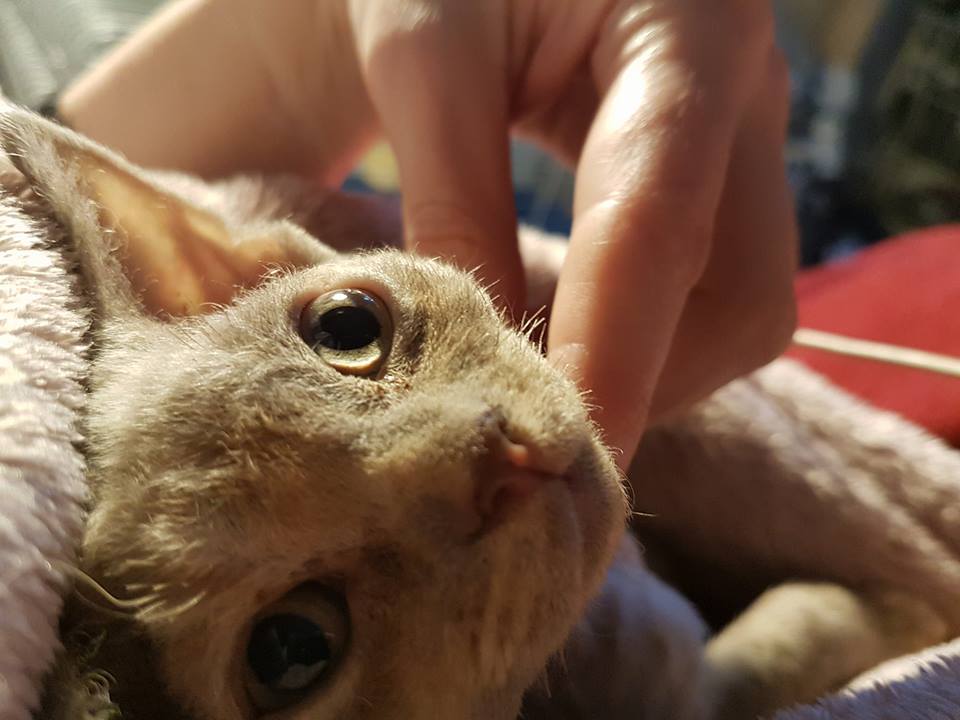 We are happy to put you in touch with past Daddyo adopters - because we are careful about our homing process things tend to go really well and we are available for any concerns or chat for a lifetime. We are proud of our reputation and encourage you to ask questions both of us and about us. If you are interested in a Daddyo, please send us an email with some information about your family and pet experience to start things off.