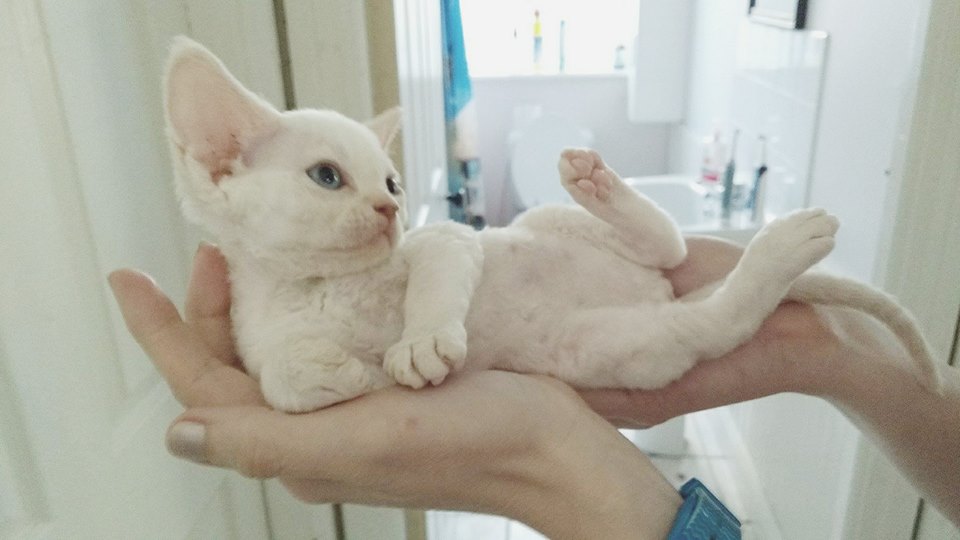 We are very small scale Devon Rex breeders based in county Wicklow, Ireland. We show our cats with the GCCF (The Governing Council of the Cat Fancy in Britain) at shows in Northern Ireland. We no longer show with the GCCFI but we do register our kittens with the GCCFI as well as the GCCF. We were the breeders of the first GCCFI registered litter of Sphynx kittens, and have been involved at every step of Sphynx breed progression to full Championship show status. We have retired from breeding Sphynx due to HCM issues, but we are always willing to talk about HCM or other Sphynx related issues. We have several HCM positive neutered Sphynx cats who are very much loved. Devon Rex were our first pedigree cat love and we are thrilled to be in a position to breed them now. They are so appealing and cheeky that they are rarely without some admiring visitors at cat shows! Our Devon Rex are from some of the very best British breeders and have wonderful pedigrees to match their personalities
Our cats are first and foremost adored family pets whose health and happiness comes first. You can see this from the regular pictures and updates we post on our Facebook page. A lot of our previous kitten adopters are linked to us on Facebook and you can see some of our past kittens all grown up! We believe in breeding in the best manner possible and so no expense is spared in terms of care, food and the various tests available to make sure our cats, and their kittens, are as healthy and as good representatives of their breed as possible.
We aim to breed slowly and carefully. Our current breeding cats have been shown regularly and have done very well. Although we have deliberately not produced a lot of kittens, some DaddyO kittens/cats have also been shown and done very well. DaddyO Grumblebun is the first GCCFI Sphynx Premier. DaddyO Black Puddin is the first Irish Sphynx to become a TICA Supreme Grand Champion Alter. DaddyO Roly Poly is a GCCF Champion. Take a look around our site to learn a bit more about Devon Rex, cats we are truly passionate about, and feel free to get in touch with with us about our cats, showing cats or cat chat in general!